With the addition of the Channel Tab within the Data Dashboard, you can now better understand which channels your audience members are using to view your messages.
By using the date, audience, folder and tag filters, administrators are able to narrow down which messages are included in the chart below.
The chart displays the percentage of conversions that were achieved through each channel, and whether the conversion was achieved through the original message, or a reminder.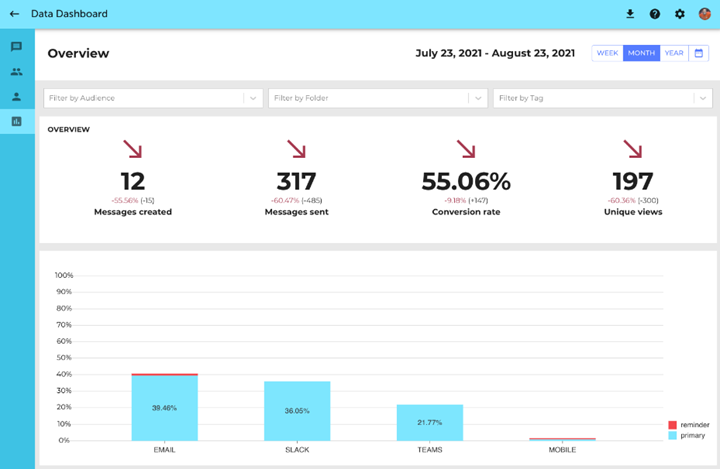 Watch the demo video to see how this feature works: