Intranet Insights is the statistics application built into Intranet Connections that lets you measure intranet adoption and engagement, manage content, and optimize search.
When analyzing the statistics for your intranet, you can measure either overall intranet activity for all users, or reduce the scope to a set of users and/or content. This is accomplished by choosing a dashboard which sets the content level, setting the primary filter to select the site and time frame, and then setting the secondary filters to select a group of users.
To access Insights, on any intranet page, hover over the Admin icon and click the link for stats. This link is only available for intranet admins.
From the Intranet Connections Blog
Dashboard Categories
The various dashboards can be selected from the left menu, and let you view statistics at various content levels within your intranet. Following is an overview list of the various dashboards within Insights - click the linked names for details of each dashboard.
Filters
Insights works by aggregating events which are tracked in the intranet. Each event has:
The time when it occurred
The action taken (viewed / edited / deleted an item, searches)
The user who took the action
The corresponding item
In addition, Insights can correlate the event to:
The user's department or location
The item's application and site
Filters provide a way of segmenting the aggregate statistics presented based on these data points:
Primary Filter - Set the time frame for analysis and events for all sites or just a specific site. Shared by all dashboards.
Secondary Filter - View the statistics only for a specific department or location.
Primary Filter
All dashboards share the same primary filter, which lets you select:
All sites or just one site
Time frame for analysis
The primary filter is located at the top right of every screen, next to the title.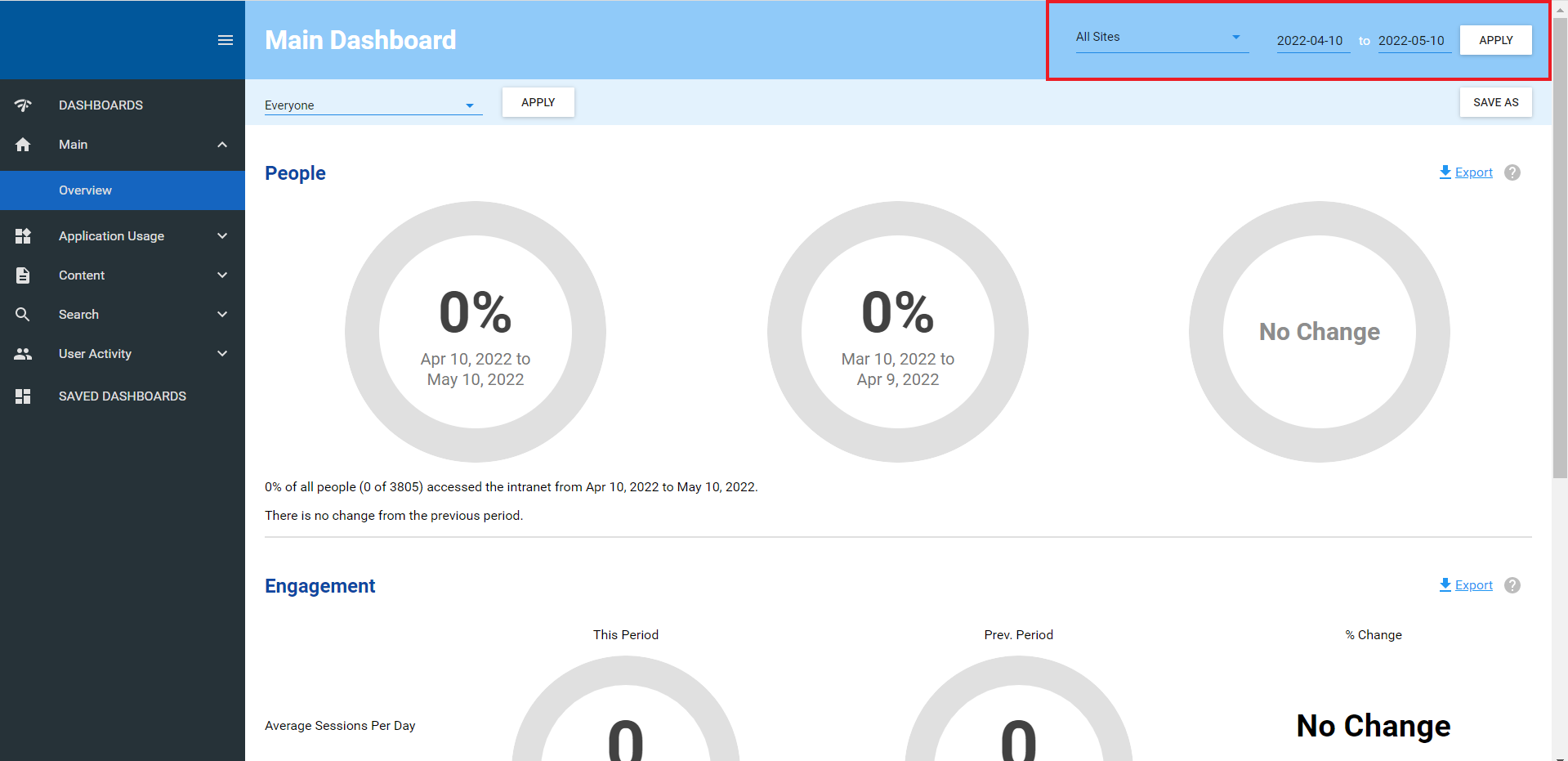 The primary filter values are retained as you navigate between dashboards. For example, if you're interested in analyzing the first quarter for 2017, you'd set the start date to Jan 1, 2017 and the end date to March 31, 2017. As you navigate between the different dashboards, they would only show events which happened within this time frame.
Please note that the stats update overnight, so the previous day will be the most recent day of the time frame.
Secondary Filter
The secondary filter lets you filter down statistics for the dashboard you are currently viewing.
For example, when you first go to the Top Application Dashboard, the secondary filter defaults to all applications and all users. Each row in the dashboard then shows the views for all applications across all users of the intranet.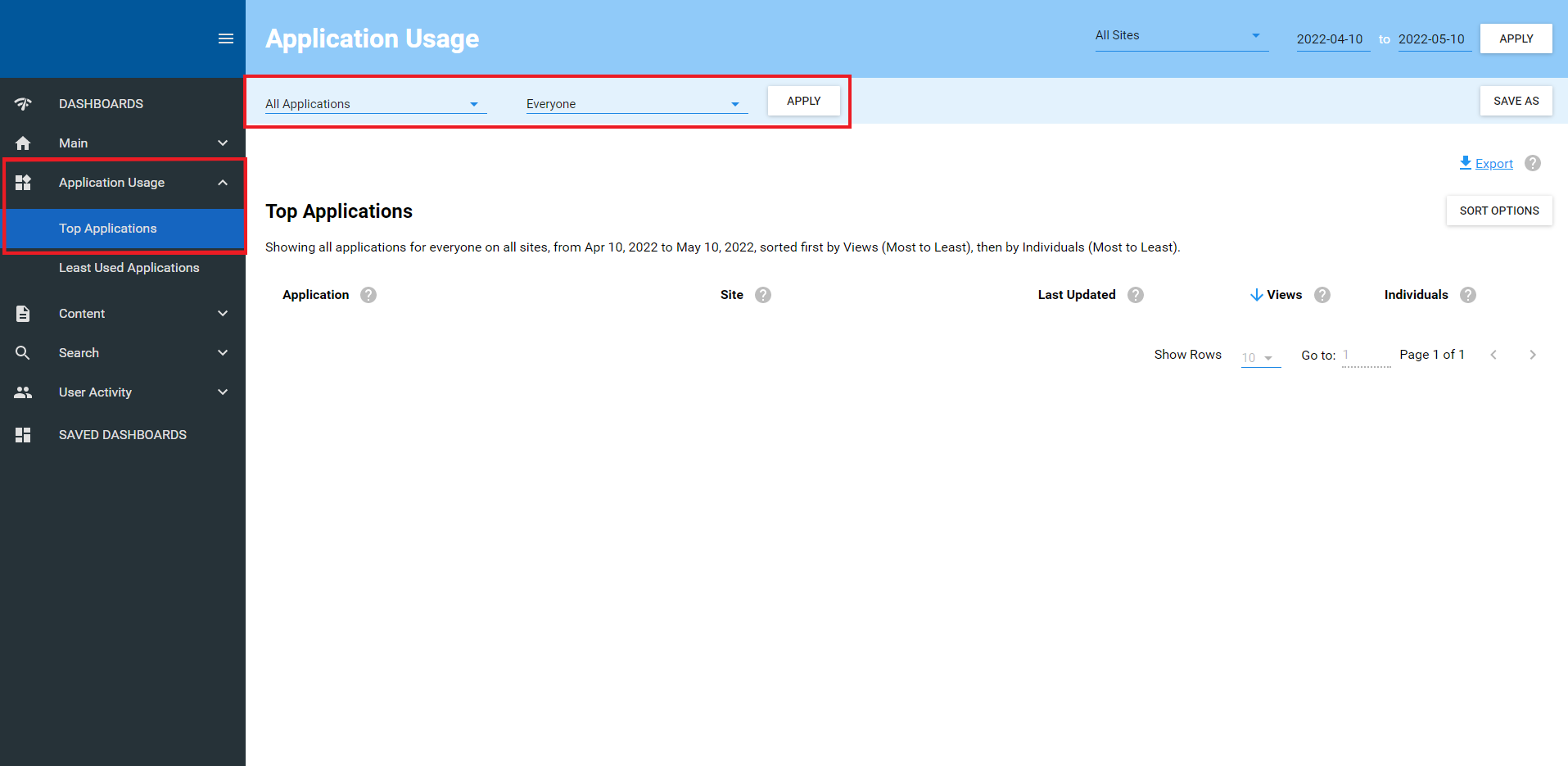 The secondary filter options let you view the statistics for a specific application and by a specific department or location. Please see Application Usage section for examples of using secondary filters with Application Usage dashboards.