Recipe Share is a fun feature you can add to your intranet, allowing staff to interact in ways outside of their typical work roles.
With a recipe exchange App you can:
hold a contest for Best Recipe, with users picking the one they like best by using the 'thumbs up' rating feature
promote a weekly appetizer or dessert on your site
Build Your Recipe Share
Start by following the process to add an App to a site.
Once you have the App in place, on the App card change the title and/or description if you want to customize it for your intranet. You could even run a contest for employees to help name the App - and share food! Click Create if you'll return to it later, or Build if you want to start customizing or adding content right away.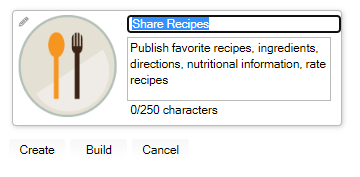 After creating the App, start adding folders (e.g. Appetizers) so content can be added.
Default Recipe Share Layout
The Recipe Share App comes with a standard layout for its default home page, List View, and Item View, as shown with sample content below. All layouts can be customized.
App Home Page View (folder tree/list layout)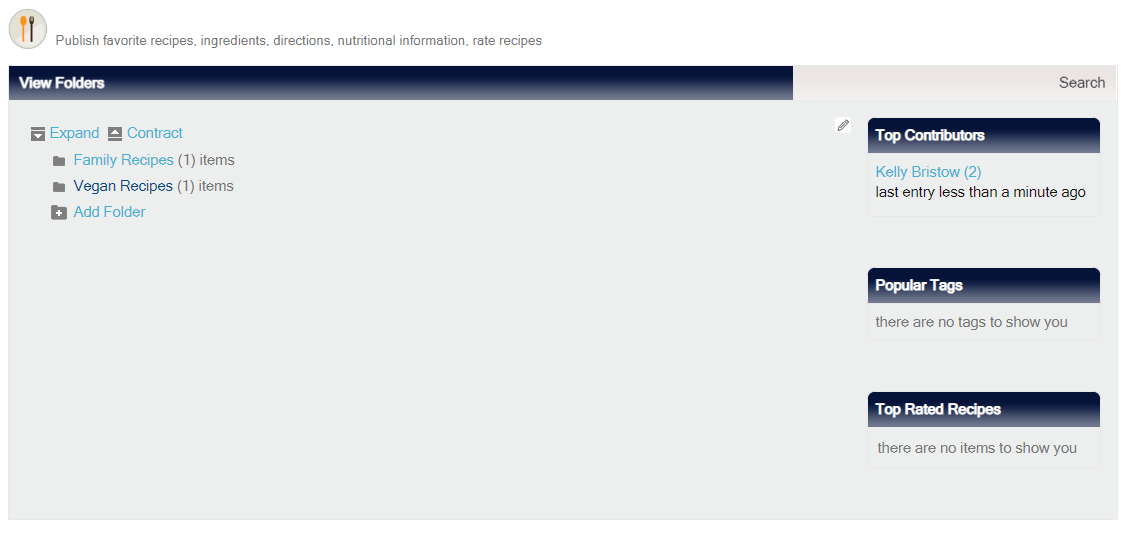 List View

Item View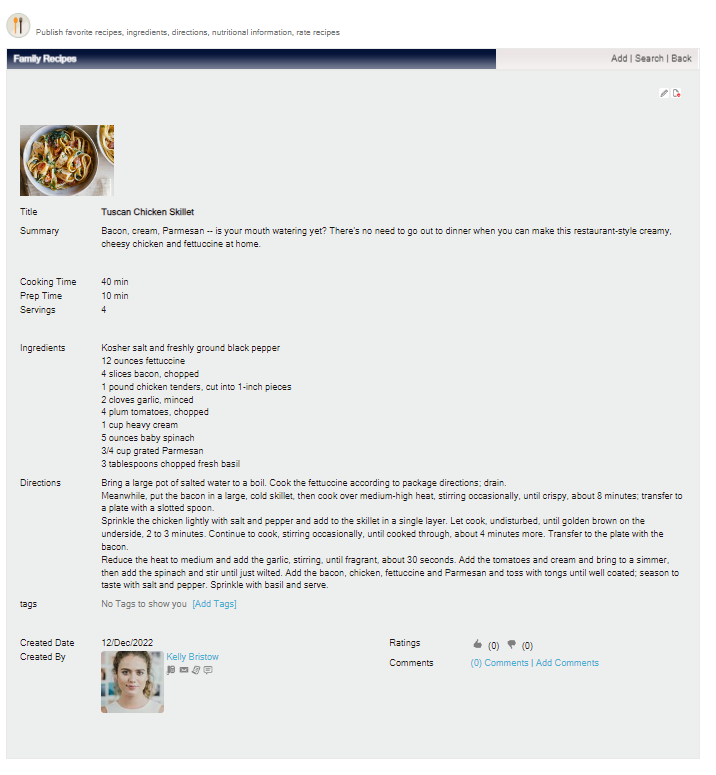 Customize Recipe Share
As with all Apps, there are many ways to customize your Recipe Share. When you're in the App, hover over the Admin icon in the Toolbar and click App Admin to access the settings.
Recipe Share has been built with standard fields for Title, Prep Time, Picture, etc. but you can alter them if you like, under Manage Fields. You can also change the layout of the recipe, via Layout and editing the Home, List, or Item view.